Categories
There are currently no product reviews.
Personalized Music CDs

Personalized children's music CDs make the perfect gift for any occasion. Each of our personalized CDs has 6 to 10 fun and entertaining personalized songs that mention the kid's name 30 - 90 times.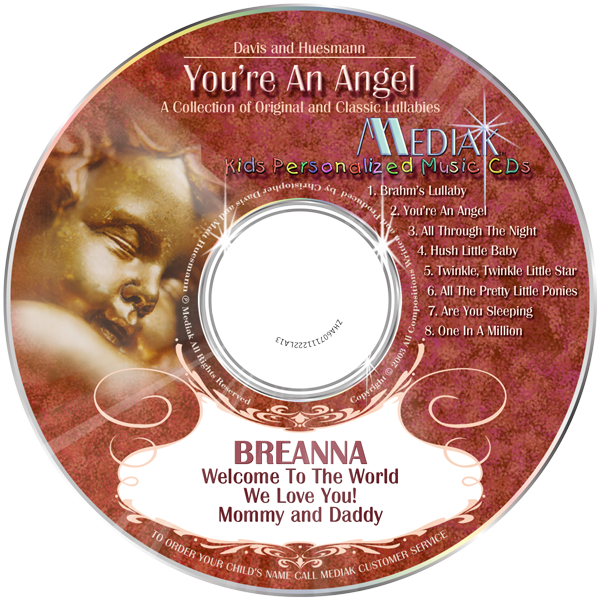 This beautiful personalized lullaby collection will bring loving memories and security to any baby. Hear your name lovingly sung over 35 times in...
... more info
Who's Online
There currently are 5 guests online.
Your IP Address is: 44.200.171.74